Sofia DelPozzo
On June19th 2024, Giorgio Armani Men's Spring/Summer 2024 Fashion Show in Milan had the ultimate accessory which led to a successful show! Some models rocked the pieces, paired with bags that complemented the looks so well!
Many of the looks had layered pieces with models in sleek jackets or vests over the pieces but what made the looks the most spectacular were the accessories worn by many of the models. The accessory that stands out the most is the bags being held. In men's fashion and at catwalks we don't often see men with bags, so it really made this show stand out from the rest. Maybe bags will be the next greatest accessory in men's fashion!
Other accessories included simple fedoras that were worn or held by the models and scarfs draped around the models' necks. This really added to the sophisticated feel the pieces had. We saw pops of great colors like a radish burgundy, different hues of blue, and pops of red and purple. These pops of color gave us something different to focus on in each look as well as the fun retro patterns. The layering of accessories with fun patterns and layers of jackets gave us just enough excitement and flair in every look!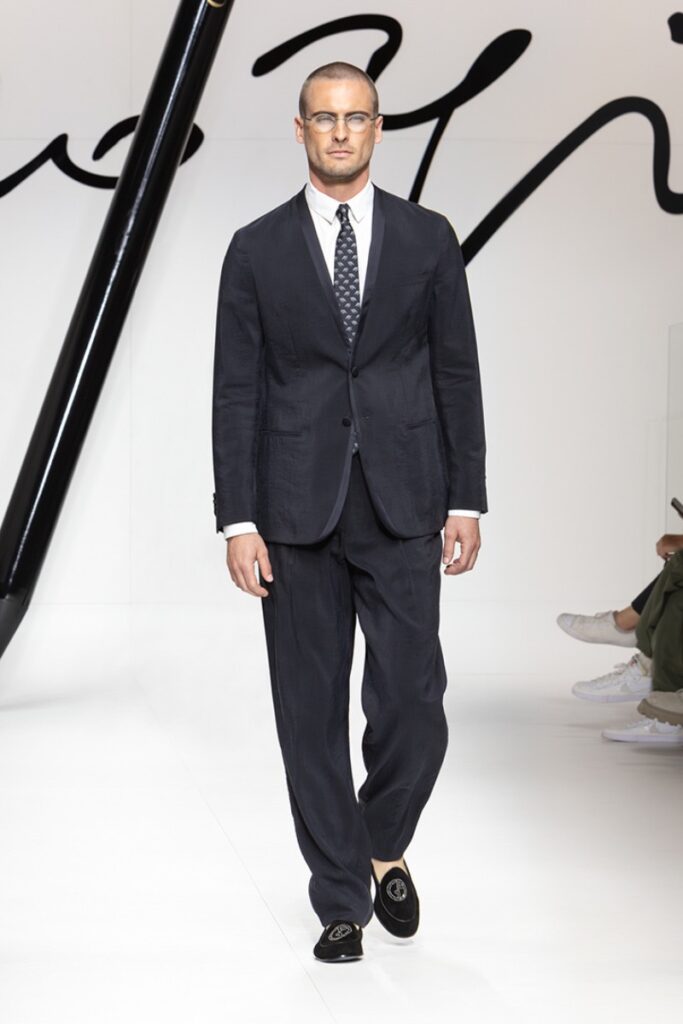 Giorgio Armani chose a sophisticated look for his men's spring/summer show with many suits and jackets being worn. They models aren't in clothing we would usually see most men in on the street on a scorching summer day, which is what makes this collection even better. We see Giorgio Armani's classy way of dressing for summer without the tacky beach day look. Giorgio Armani told AP News, "It is a way of dressing that is at once both elegant and comfortable."